Binder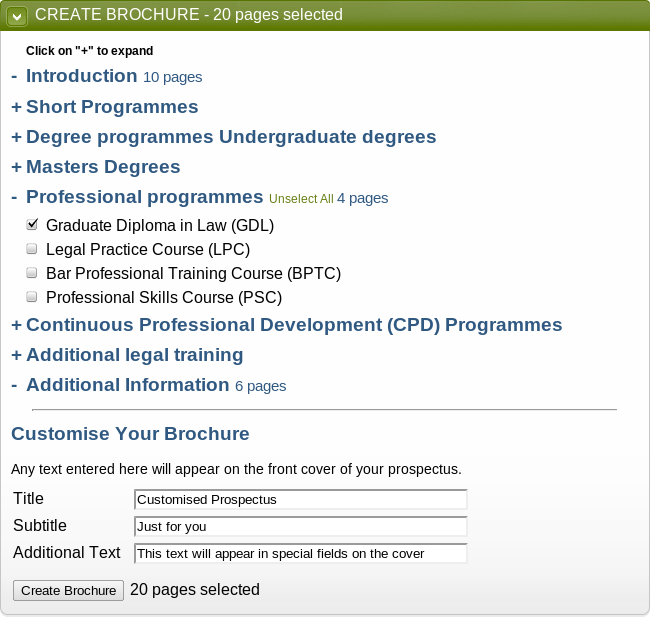 Binder is ReportLab's powerful tool for handling your bulky brochures or prospectuses. The idea is simple: instead of forcing users to download bulk documents, let them select just the sections they want from a user friendly interface.
To try our live system for leading law and training provider, BPP, Click Here.
Get started right now!
Email your PDF to (enquiries@reportlab.com) today for a free demo, and if you like what you see, start linking to your system from your live website. Pricing information is available upon request.
Better than the rest
ReportLab are the PDF experts, and while many companies can boast tools for customising documents on demand, none can beat Binder's value for money:
Binder's features
Dynamic table of contents and page numbers - no cut-and-paste feel
Fully customisable look-and-feel - match your site exactly
PDF fast - no more waiting for email delivery
Serious infrastructure
Expert support
Staff log-in interface (enquiry response tool)
URL API - construct links to any sub-document on demand
Digital print on demand
Usage statisticsPersonalised email campaigns
Case Studies:
Who's doing what with ReportLab...?