Digital Hotel Directories
"Saved £1 million over three years"
-- Hilton International Press Release
We replaced Hilton Hotel's large printed directory with a flexible online alternative, saving them millions in print and distribution costs and opening up new channels of online communications.
Our Hilton system maintains up-to-date web content on over 3,000 hotels and publishes it on demand to attractive PDF brochures, removing the need to manually assemble any kind of directory.
However, if you already have a printed directory and want a simple tool for serving customised versions online, then consider our digital hotel directory solution: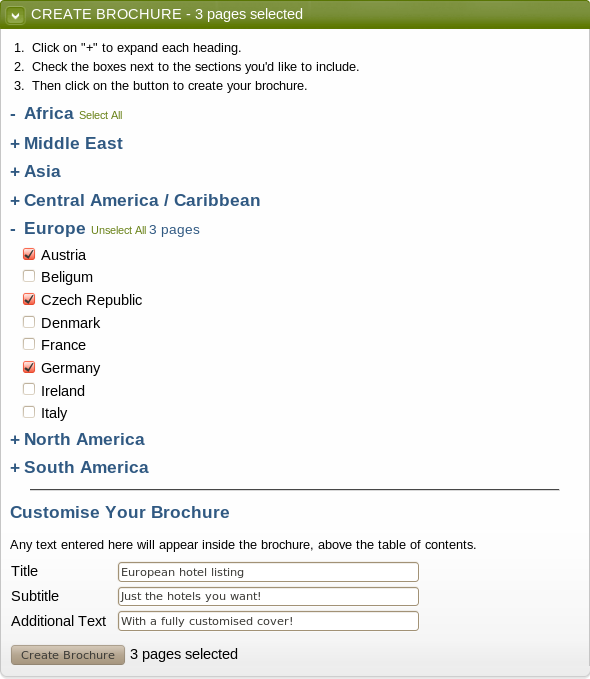 Set-up is quick and low-cost, taking your directory and allowing users to select just the sections they want. The output is available instantly to be downloaded, viewed as a flip-book, or emailed. The output is fully finished and customised, indistinguishable from a manually created document.
The system is powered by our Binder application. For more information and additional features, click here.
For a free demo set-up, email your PDF to enquiries@reportlab.com.