Fidelity Product Map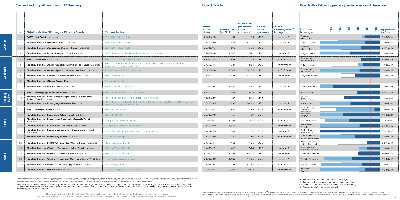 We proposed to set up a hosted server using ReportLab's DocEngine framework, which includes our Report Markup Language and Diagra products running in a hosted environment.
Hosted primary and backup servers (provisionally located in Maidenhead and Copenhagen) to provide very high uptime.

A secure web interface for your staff to access the system, with fine-grained access control. We operate systems for clients including the Post Office Travel Money Online website and a significant, confidential government grants database, and are used to satisfying the demands of security-aware clients.

A database with a web interface allowing add/edit/delete, and a variety of upload methods involving spreadsheets.

The ability to make PDFs and charts on the fly, as often as needed.
The system offers a web admin interface allowing access to the data. You will be able to define new Product Maps at any time, and to select which funds are included in them. There is no limit on the number or, in principle, the frequency with which they can be produced.
Data for product maps is primarily uploaded through spreadsheets, with ISINs down the side and database fields across the top. These are uploaded through web forms and processed whenever they are seen.
Web screens to see the data on each fund after uploading and verify that it has been done correctly.