Universities
University Publications
ReportLab partner with some of the UK's leading Universities to help them produce bespoke documents on demand. Our technology allows documents such as prospectuses to be dynamically generated from live web & database content. It eliminates out-of-date publications and produces PDFs for both immediate download and professional printing.
Read our On-demand Prospectuses white paper (PDF).
ReportLab sits alongside your exisitng web framework and draws in data as it needs it. Page layouts can be defined with dynamic behaviour - breaking pages intellingently at the end of sections and keeping tables and related topics together, even if the length of content varies significantly. Tables of content populate automatically. Lots of white space on a page? If you link the system to an tagged library of images the system can fill blank areas with appropriate pictures. ReportLab is as flexible as you need it to be.
See our case study pages on University College London (UCL), Newcastle University and Goldsmiths, University of London.
Try the live systems on the UCL website, or the Newcastle University website.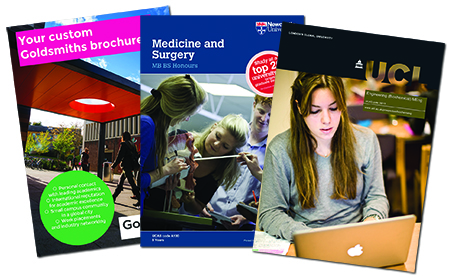 ReportLab Binder
For those looking for a pre-made solution, ReportLab Binder could be the answer. This is our standardised system for serving bespoke versions of existing documents and a quick, low cost way to start providing customised prospectuses. Originally developed for BPP University College's law and business brochures, Binder can open up whole new digital communication channels for your prospectus, including email campaigns and personalised digital print on demand.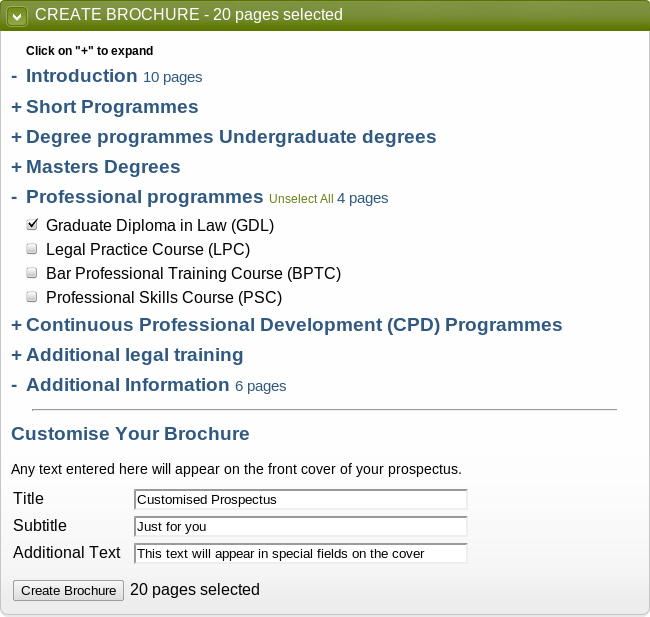 For a free trial demo, email your PDF to enquiries@reportlab.com.
For more information, see our Binder product page.