Zeidler Group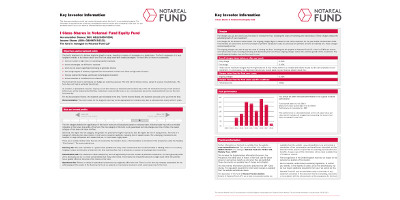 "Zeidler Group is a law firm and a technology-driven provider of legal and compliance services for the asset management industry. We are building a digital platform of legal and compliance services.
We have a growing client base of circa 120 asset managers and financial services providers for asset managers in Europe, North America, the Middle East and Asia. The firm is growing quickly and currently has offices in Frankfurt, Dublin, London, Luxembourg and Mumbai. The firm has recently been shortlisted as legal technology team of the year 2019 by The Legal Business Awards.
Getting high-quality Key Investor Information Documents (KIIDs) produced and translated can be costly and cumbersome for asset managers with UCITS funds. In response to client demand we developed a KIID Generator product to take care of this challenge and become a true 'one-stop' document handling company that, unlike our competitors, offers legal support - decreasing risks and delay to our clients who might otherwise need 3+ providers to complete the process properly.
The challenge we had was pulling together all the data required for a KIID into pdf format whilst ensuring all content fits to the regulatory prescribed 2 page sections. The solution we sought needed to produce documents quickly, reliably and accurately with the flexibility to cope with multiple template types branded to individual client guidelines. ReportLab's solution not only met but exceeded our requirements and has the scalability to cope with not just our initial requirement of several hundred documents, but significantly more as our business and client base continues to grows."
Arne Zeidler - Managing Director