Virtual Vendor Product Catalogue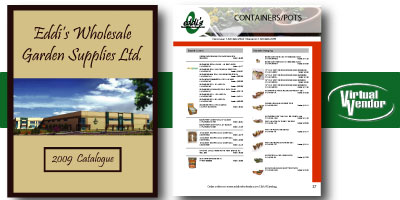 Virtual Vendor is a Canadian company which provides a complete system for eCommerce. Their product allows a seller to maintain an online product inventory, which automatically generates a sales website and is linked to an accounts database.
However, Virtual Vendor's customers needed a way to automatically generate a printed product catalogue from the same inventory. They approached ReportLab to provide a solution.
We were able to provide a plug-in reporting tool which can be customised easily for different vendors. Clients can now create a visually attractive, indexed product catalogue with just one click, and this is provided in different resolutions for the web or for print. Shoppers can download a PDF to take away from a vendor site, and vendors can easily print a catalogue of their wares. It is always up to date with the existing product catalogue and adds considerable value to their eCommerce system.