Hotel eBrochures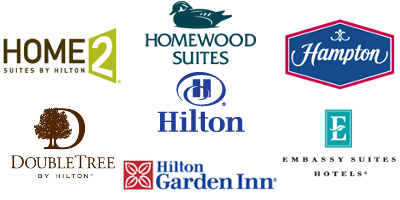 Our eBrochure system provides a way to publish hotel content in multiple languages and layouts on any combination of hotels. The content comes straight from your website, CMS, or database, so no manual effort goes into assembling these or maintaining consistent branding. For the Hilton group, we generate brochures for over 3,000 hotels in 6 languages, serving millions of downloads every year. These brochures include:
Up-to-date factsheet links for every hotel home-page in every language
Branded brochures assembled on demand for any short-list of hotels
Directory listings for any set of hotels
Post-booking confirmation brochures
Meetings and events brochures
Downloadable eDirectories
Staff response tools
The benefits of the system include:
No manual effort invested in document preparation
Consistently branded collateral
Improved customer experience
Targeted promotion of special offers
See some sample output below:
If you have already produced a hotel directory for print and would like a quick, low-cost way to start serving customised brochures online, see our digital directory page.